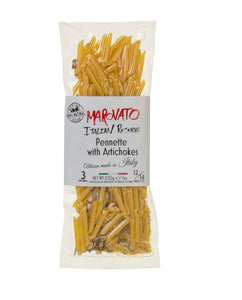 "One-Pot" Gourmet Meal 
Ingredients: Pasta, Jerusalem artichoke, almond, salt, olives, lemon zest, celery, carrot, garlic, onion, artichoke, parsley, black pepper, evoo. 
Cooking Suggestions:
Add 1/4 cup of white wine in to boiling water. Add 80g of fried, diced ham, Pecorino cheese and black pepper just before serving.
Wine Pairing:
 Rose, still, medium body wines. 
WHOLESALE REQUEST? REACH OUT TO US!