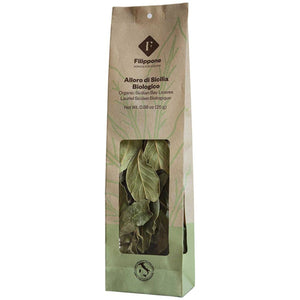 This organic Sicilian Bay Leaves is harvested, worked and packaged rigorously by hand as required by tradition, thus granting the maximum in quality and genuineness. Its leaves are used in cookery to give flavor to many meat and fish dishes. Bay Leaves are also used to flavor vegetables and mushrooms in oil and vinegar. 
The scent of Bay Leaves in small branches remains intact until the crumbling. 
Net Wt. 25g / 0.88oz
WHOLESALE REQUEST? REACH OUT TO US!